COVID-19 Updates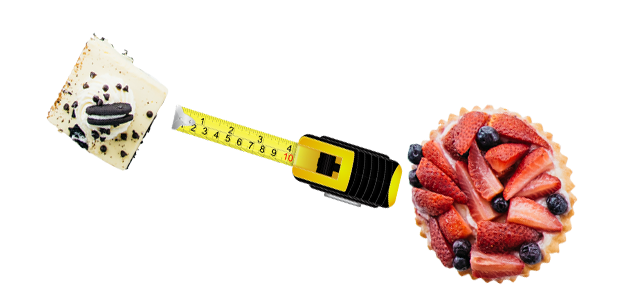 * If you're looking for catering compliant with social distancing changes, please view our Social Distance Menus here
Published: May 15, 2020
The recent Corona / COVID-19 outbreak has resulted in an unprecedented amount of devastation and change to our economy, our lives and the way we now work.
For our whole corporate catering industry, the indefinite closure of many offices has meant adapting not just the products and services we offer, but also the way we work.
Here's what we're doing, and how it will impact the catering services you receive from us.
COVID-19 and Food
According to both the Government and the European Food Safety Authority
It is very unlikely that you can catch coronavirus from food. COVID-19 is a respiratory illness. It is not known to be transmitted by exposure to food or food packaging.
https://www.gov.uk/government/publications/covid-19-guidance-for-food-businesses/guidance-for-food-businesses-on-coronavirus-covid-19
Despite the low risk nature of food, we would still rather be overly cautious, and take extra steps to keep our staff and customers safe in the catering we provide.
Our Premises
We're fortunate to have a large and modern corporate catering facility. This means we're able to keep a very safe distance from each other in the offices, our chilled storage rooms and our production kitchens.
Safety measures we have in place include:
Temporary floor markings designating 2.5m x 2.5m square work areas
Hand sanitiser stations at 8 points around the building, including the exterior (... much to the delight of a postman who was caught on CCTV filling up empty bottles on the days we were closed !)
Multiple handwash sinks across the building, including at least one station in every production room
RFID entry systems to control who can access various sections of the building. This allows us to separate the office, dispatch and production and prevents unauthorised visitors from wandering into the building.
A goods-in system and sanitisation area as part of our HACCP plan, where deliveries are de-boxed and if necessary, sanitised before entering cold, frozen or ambient storage.
Changed Production Protocols
As a food business, we already have very strict policies around health and hygiene, and benefit from regular inspections from our local environmental health office. We also maintain a 5-star food hygiene rating.
We've recently implemented further measures that include:
Increasing the frequency of cleaning tasks to every two and four hours throughout the common areas of our building
Increasing the frequency of handwashing for all (food and non-food) staff.
Ensuring delivery vehicles and delivery bags are chemically sanitised every day.
Increasing our current PPE for food production. Our staff now wear the following when in the food production area, even if they are not personally preparing food:

- White overcoat and black trousers, professionally laundered by an external workwear hygiene service

- Disposable protective aprons, sleeve covers and a face mask

- Disposable hair net and a disposable mob-cap
Our Staff
Our staff follow guidance about self-isolation for those either with symptoms, or who have been in contact with those showing symptoms, as well as those who are required to self-isolate for their own protection.
All team members (including non-food handlers) already benefit from a minimum of Food Hygiene Level 2, Manual Handling and Allergen Awareness training. We've recently updated our training to include "Working at Distance", to help our staff adjust to working in the current climate.
Suppliers
On the whole, we're currently not seeing much disruption to our food supply chain.
As we make many items ourselves, we're able to source ingredients from multiple suppliers which gives us redundancy should a supplier have problems giving us what we need.
We are experiencing some issues sourcing packaging, as much of this comes from international suppliers.
International shipments are currently backlogged which means for the short term, we may use different packaging to what we previously used. We'll ensure it will be fit-for-purpose and where possible, plastic-free.
New Services
The next 6 months is likely to be a challenge for us all as we adapt to a changed work landscape.
We appreciate that many of our clients are not returning to work at least until the new year, and we look forward to a happy reunion when you do 😊.
For our clients who have staff who are returning to the office, we've added a range of new menus that will help you adhere to new policies where it may no longer be practical to eat together.
Please take a look at our range of individually packaged catering options and let us know if you fail to find what you need.